Rulers Give-Aways
Free Report

Reveals The 7 Secrets to Winning Your Campaign - Big!
Wooden Rulers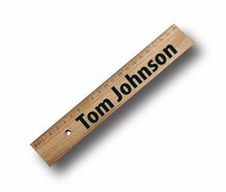 View Product
When ever inch matters, give 'em 12" Rulers!
Screen Printed Wooden Rulers

Make great give-aways and are a guarantee to stay in the homes of voters for the life of the product!
Success measured in Inches, Not miles!
Plastic Rulers are great give-aways for everyone your campaign makes contact with. Children, mothers, fathers, students, you name it!

Plastic rulers with a white glossy finish make our rulers high quality and durable for the entire life of the product.